Nurse - a Great Option to Help Near and Dear
I am looking for a nurse job. I have a sufficiently great work experience. My education is medical. I can work at home or in hospital. I am a very responsible person and clearly understand how important it is to monitor timely medication taking or to make an injection in due time. I have no problem to help an elderly or sick person with a toilet, if needed. I am ready to take full control of a patient. Furthermore, I can just help brighten up elderly person's loneliness: talk to him, read a newspaper or book.
I know in practice what is
Care of a person suffering from Parkinson's syndrome
Care of people after apoplectic attack or being in posttraumatic and postoperative periods
Care of bedridden people, paralyzed patients
Care of patients suffering from encephalopathy (any grade) or vascular dementia
Care of elderly people with big memory problems.
I am ready to undertake a duty of
Total care of sick people
Control over observance of proper patient's regimen
Implementation of doctor's destinations
Psychological support to a patient
Cooking and patient feeding.
I understand that many people need not only a nurse, but an assistant to do housekeeping, so it is not difficult for me to do the wet cleaning or change patient's bed-clothes.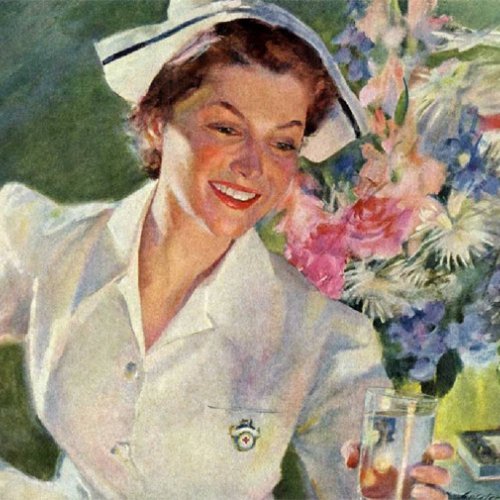 Samantha

Specialization

Botox and Dermal Fillers, Healthcare, Nurses, Nurses, Physicians, Psychiatrists, Tutors and Coaches

Rating

Location

London

Country

United Kingdom

Phone number

not specified

E-mail

This email address is being protected from spambots. You need JavaScript enabled to view it.
Job search




1 week ago

Job search




1 week ago

Job search




2 months ago

Job search




2 months 1 week ago

Job search




3 months 2 weeks ago

Job search




3 months 2 weeks ago

Job search




3 months 2 weeks ago

Job search




3 months 2 weeks ago

Job search




4 months 1 week ago

Job search




4 months 2 weeks ago

Job search




4 months 3 weeks ago

Job search




4 months 3 weeks ago

Job search




5 months ago

Job search




5 months 1 week ago

Job search




5 months 2 weeks ago

Job search




5 months 3 weeks ago

Job search




5 months 4 weeks ago

Job search




6 months ago

Job search




9 months ago

Job search




9 months 1 week ago

Job offer




10 months ago

Job offer




10 months ago

Job search




10 months 3 weeks ago

Job search




10 months 4 weeks ago

Job search




11 months ago

Job search




11 months 1 week ago

Job search




11 months 2 weeks ago

Job search




11 months 2 weeks ago

Job search




11 months 3 weeks ago

Job search




12 months ago

Job search




a year ago

Job search




a year ago

Job search




a year ago

Job search




a year ago

Job search




a year ago

Job search




1 year 1 month ago

Job search




1 year 1 month ago

Job search




1 year 1 month ago

Job search




1 year 1 month ago

Job search




1 year 2 months ago

Job search




1 year 2 months ago

Job search




1 year 2 months ago

Job search




1 year 2 months ago

Job search




1 year 2 months ago

Job search




1 year 2 months ago

Job search




1 year 2 months ago

Job search




1 year 2 months ago

Job search




1 year 2 months ago

Job search




1 year 3 months ago

Job search




1 year 3 months ago

Job search




1 year 3 months ago

Job search




1 year 3 months ago

Job search




1 year 3 months ago

Job search




1 year 3 months ago

Job search




1 year 3 months ago

Job search




1 year 3 months ago

Job search




1 year 3 months ago

Job search




1 year 3 months ago

Job search




1 year 3 months ago

Job search




1 year 4 months ago

Job search




1 year 4 months ago

Job search




1 year 4 months ago

Job search




1 year 4 months ago

Job search




1 year 4 months ago

Job offer




2 years 2 months ago

Job offer




2 years 2 months ago

Job search




2 years 2 months ago

Job search




4 years 11 months ago