The master of plumbing is very necessary
The plumber was at all times was a great man, the good plumber – doubly. If you had problems with cranes or pipes be sure to contact me. I quickly come out to your house and I will relieve you professionally of all troubles.
Why should you refer to the master?
- You won't run around the city in search of necessary components, I will offer you a very high-quality of sanitary equipment, or help in the selection.
- I will qualitatively and quickly make necessary repair.
- I will save your nerves and money by showing a quality assurance. It is better to do well once than to pay all the time for repairs.

If you planned capital repairs of your bathroom equipment, why pigeonhole? I am engaged in installation of equipment of any complexity. High-grade installation of sinks, toilets, as well as installation of baths, will save you from unnecessary hassle and save your money. Also in my range of services includes installation of shower cabins and boilers, boiler and auxiliary heating.
Many people today installing counters on cold and hot water. This positive trend is often for many people is perplexed. In fact to get the device it is an easy thing, but to plug correctly it can only make the competent professional. The installation of the water meter requires detailed knowledge of its structure and principle of operation and the availability of special tools.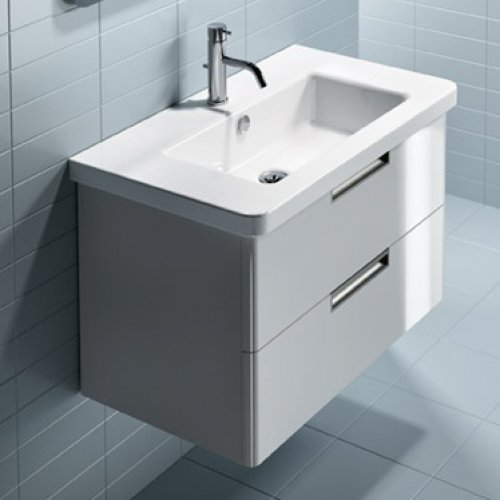 Plumbing

Specialization

Builders, Domestic Cleaning, Electricians, Gas Safe Engineers, Glazing, Home Interior Renewal, Plumbers

Rating

Website

Location

London

Country

United Kingdom

Phone number

not specified

E-mail

This email address is being protected from spambots. You need JavaScript enabled to view it.
Job search




2 weeks 5 days ago

Job search




3 weeks 5 days ago

Job search




4 weeks ago

Job search




a month ago

Job search




a month ago

Job search




1 month 1 week ago

Job search




1 month 2 weeks ago

Job search




1 month 2 weeks ago

Job search




1 month 3 weeks ago

Job search




1 month 3 weeks ago

Job search




2 months ago

Job search




2 months 1 week ago

Job search




2 months 1 week ago

Job search




2 months 3 weeks ago

Job search




2 months 3 weeks ago

Job search




2 months 3 weeks ago

Job search




3 months ago

Job search




3 months ago

Job search




3 months 1 week ago

Job search




3 months 1 week ago

Job search




3 months 2 weeks ago

Job search




3 months 4 weeks ago

Job search




4 months ago

Job search




4 months ago

Job search




4 months 1 week ago

Job search




4 months 3 weeks ago

Job search




5 months ago

Job search




6 months 4 weeks ago

Job search




7 months ago

Job search




7 months 1 week ago

Job search




7 months 2 weeks ago

Job search




8 months ago

Job search




8 months 1 week ago

Job search




8 months 1 week ago

Job search




8 months 2 weeks ago

Job search




8 months 3 weeks ago

Job search




8 months 3 weeks ago

Job search




8 months 4 weeks ago

Job search




9 months 1 week ago

Job search




9 months 3 weeks ago

Job search




9 months 3 weeks ago

Job search




10 months 3 weeks ago

Job search




11 months ago

Job search




11 months 1 week ago

Job search




11 months 1 week ago

Job search




11 months 2 weeks ago

Job search




11 months 3 weeks ago

Job search




11 months 3 weeks ago

Job search




12 months ago

Job search




12 months ago

Job search




a year ago

Job search




a year ago

Job search




a year ago

Job search




a year ago

Job search




1 year 1 month ago

Job search




1 year 1 month ago

Job search




1 year 1 month ago

Job search




1 year 1 month ago

Job search




1 year 1 month ago

Job search




1 year 2 months ago

Job search




1 year 2 months ago

Job search




1 year 2 months ago

Job search




1 year 2 months ago

Job search




1 year 2 months ago

Job search




1 year 3 months ago

Job search




1 year 3 months ago

Job search




1 year 3 months ago

Job search




1 year 3 months ago

Job search




1 year 3 months ago

Job search




1 year 3 months ago

Job search




1 year 3 months ago

Job search




1 year 4 months ago

Job search




1 year 5 months ago

Job search




1 year 5 months ago

Job search




1 year 7 months ago

Job search




2 years 9 months ago

Job search




2 years 10 months ago

Job search




2 years 10 months ago

Job search




2 years 11 months ago

Job search




3 years 5 months ago

Job search




3 years 6 months ago

Job search




3 years 8 months ago

Job search




3 years 9 months ago

Job search




3 years 10 months ago

Job search




4 years ago

Job search




4 years 1 month ago

Job search




4 years 2 months ago

Job search




4 years 2 months ago

Job search




4 years 5 months ago

Job search




4 years 5 months ago

Job search




4 years 9 months ago