Cleaning of apartments, houses & offices
What woman does not like the purity? Each of us love the order and coziness. But the maintaining  in the house of impeccable cleanliness requires a lot of time and hard work. Unfortunately that's impossible, if you spend at work a lot of time. Therefore I'm as a specialist of cleaning rooms would like to offer you my help in this troublesome business.
Usually is not enough simply to brush away the dust by rag, sometimes it is necessary to arrange the final cleaning. I'd like to advise you to make your life easier by inviting to your house professionals that will help you with it. We have the necessary skills and equipment  to give a new look to your dwelling for a short time.
Our Services:
I can tell you without exaggeration to make a truly high-quality cleaning can make only specialists. So, what we can do?
Cleaning of floors with any covering, as well as cleaning of plinths and carpets.
Cleaning of windows.
Full cleaning of kitchen and all kitchen equipment.
Cleaning of bathrooms and bathrooms with disinfectants.
Dry-cleaner of upholstered furniture at you at home.
Removal of pollution from all furniture with surfaces – tables, cases, bedside tables, etc.
Cleaning of cables and office equipment.
Cleaning of all glass surfaces.
We carry out garbage removal.
As you can see, I am ready to exempt you of this boring work. Instead of doing it you can spend your strength for more interesting occupations and communication with relatives.
I would like to add that I can come to your house and also to your office at work.  Our professional team will carry out office cleaning at a high level. We will remove dirt from all surfaces will make cleaning of office equipment, toilets, and we will take away your garbage. Cleanliness in Japanese means - beauty. Choose a purity and a coziness please!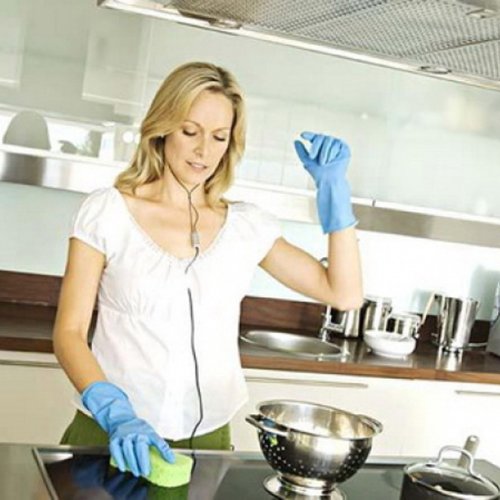 cleaning of apartments

Specialization

Building Cleaning, Carpet Cleaning, Chauffeurs, Daily Cleaners, Domestic Cleaning, Gardeners, Gardeners and Earthworks, Housekeepers, Lady's Maid, Move Out Cleaning, Office Cleaning, Oven Cleaning, Plumbers, Private Chefs and Cooks, Residential Cleaning, Window Cleaners

Rating

Website

Location

London

Country

United Kingdom

Phone number

not specified

E-mail

This email address is being protected from spambots. You need JavaScript enabled to view it.
Job search




1 month 1 week ago

Job search




1 month 3 weeks ago

Job search




2 months 3 weeks ago

Job search




3 months ago

Job search




3 months 4 weeks ago

Job search




6 months 1 week ago

Job search




6 months 3 weeks ago

Job search




6 months 3 weeks ago

Job search




6 months 3 weeks ago

Job search




6 months 4 weeks ago

Job search




7 months ago

Job search




7 months 1 week ago

Job search




7 months 1 week ago

Job search




7 months 2 weeks ago

Job search




7 months 3 weeks ago

Job search




7 months 4 weeks ago

Job search




8 months ago

Job search




8 months 1 week ago

Job search




8 months 4 weeks ago

Job search




9 months ago

Job search




9 months ago

Job search




9 months ago

Job search




9 months 1 week ago

Job search




10 months 1 week ago

Job search




10 months 3 weeks ago

Job search




12 months ago

Job search




a year ago

Job search




a year ago

Job search




a year ago

Job search




a year ago

Job search




a year ago

Job search




a year ago

Job search




1 year 1 month ago

Job search




1 year 2 months ago

Job search




1 year 4 months ago

Job search




1 year 4 months ago

Job search




1 year 5 months ago

Job search




1 year 6 months ago

Job search




1 year 6 months ago

Job search




1 year 6 months ago

Job search




1 year 6 months ago

Job search




1 year 7 months ago

Job search




1 year 7 months ago

Job search




1 year 7 months ago

Job search




1 year 7 months ago

Job search




1 year 8 months ago

Job search




1 year 8 months ago

Job search




1 year 8 months ago

Job search




1 year 8 months ago

Job search




1 year 8 months ago

Job search




1 year 8 months ago

Job search




1 year 9 months ago

Job search




1 year 9 months ago

Job search




1 year 11 months ago

Job search




1 year 11 months ago

Job search




1 year 11 months ago

Job search




1 year 12 months ago

Job search




2 years ago

Job search




2 years ago

Job search




2 years 1 month ago

Job search




2 years 2 months ago

Job search




2 years 2 months ago

Job search




2 years 3 months ago

Job search




2 years 5 months ago

Job search




2 years 6 months ago

Job search




2 years 8 months ago

Job search




2 years 9 months ago

Job search




2 years 10 months ago

Job search




3 years ago

Job search




3 years ago

Job search




3 years ago

Job search




3 years 3 months ago

Job search




3 years 5 months ago

Job search




3 years 8 months ago

Job search




3 years 11 months ago

Job search




4 years ago

Job search




4 years 3 months ago

Job search




4 years 5 months ago