Master of Nail Service
If you got to my web site, then you are looking for a good master of nail service whom you are not afraid to entrust your hands. Let's get acquainted! I am a manicure master. I do nail building-up, pedicure and nail modeling without coming from my own home. Nevertheless, I can go to your home for an extra fee by customer's request after making a preliminary arrangement. I have work experience of more than three years. Before that, I worked in various manicure salons and studios.
Now I'm doing manicure at home. I have my own home office, where I'm happy to wait for all regular and new customers. In my work, I use solely qualitative materials of proven brands.
About sterility, treated hands and gloves
I do not forget about hygiene. This is a main rule for a good master. Before work, I disinfect all the necessary tools with the help of modern techniques. I treat customer's hands with special anti-bacterial agent. I solely work with a new pair of gloves on. I do my work seriously with all my heart. I'll be glad to see everyone!
Here is a list of services provided in my home office:
Coating with shellac. It is a very fashionable and safe building-up procedure. You will wear your nails for more than three weeks, and the material does not damage cuticles. You may choose any color on request.

Nail building-up. I will do any nails attractive, even problematic nails.

Manicure. Your hands and nails will be the most beautiful and well-groomed after a complex of procedures.

Pedicure. Your feet and nails will be soft, beautiful, treated on the highest level.
In my home office you will get the most affordable prices, there are discounts, promotions and bonuses.
Remember, that manicure is a whole self-care system, not just nails varnished. After all, as they say, nails are a mirror of our inner world, so a real lady can not imagine her life without manicure.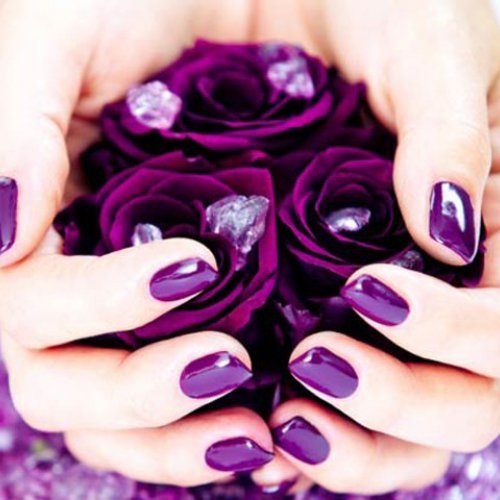 Olivia

la spécialisation

Botox and Dermal Fillers, Cosmetologists, Massage services at home, Microblading services at home, Nail Service Technicians

Cote de popularité

la Ville

London

Country

United Kingdom

Numéro de téléphone

n'est pas indiqué

E-mail

Cette adresse e-mail est protégée contre les robots spammeurs. Vous devez activer le JavaScript pour la visualiser.
Recherche d'emploi




il ya 1 an 1 mois

Recherche d'emploi




Il ya 1 an 3 mois

Recherche d'emploi




il y a 2 ans

Recherche d'emploi




il ya 2 ans et 1 mois

Recherche d'emploi




il ya 2 ans et 1 mois

Recherche d'emploi




il ya 2 ans et 2 mois

Recherche d'emploi




il ya 2 ans et 6 mois

Recherche d'emploi




il ya 3 ans et 1 mois

Recherche d'emploi




il ya 3 ans et 4 mois

Recherche d'emploi




il ya 3 ans et 4 mois

Recherche d'emploi




il ya 3 ans et 4 mois

Recherche d'emploi




il ya 3 ans et 4 mois

Recherche d'emploi




il ya 3 ans et 7 mois

Recherche d'emploi




il ya 3 ans et 7 mois

Recherche d'emploi




il ya 3 ans et 8 mois

Recherche d'emploi




il ya 3 ans et 10 mois

Recherche d'emploi




il ya 3 ans et 11 mois

Recherche d'emploi




il ya 4 ans et 1 mois

Recherche d'emploi




il ya 4 ans et 9 mois

Recherche d'emploi




il ya 4 ans et 9 mois

Recherche d'emploi




il ya 4 ans et 9 mois

Recherche d'emploi




il ya 4 ans et 10 mois

Recherche d'emploi




il ya 4 ans et 10 mois

Recherche d'emploi




il ya 4 ans et 11 mois

Recherche d'emploi




il ya 4 ans et 11 mois

Recherche d'emploi




il ya 4 ans et 11 mois

Recherche d'emploi




il y a 5 ans

Recherche d'emploi




il ya 5 ans et 1 mois

Recherche d'emploi




il ya 5 ans et 1 mois

Recherche d'emploi




il ya 5 ans et 2 mois

Recherche d'emploi




il ya 5 ans et 2 mois

Recherche d'emploi




il ya 5 ans et 2 mois

Recherche d'emploi




il ya 5 ans et 2 mois

Recherche d'emploi




il ya 5 ans et 3 mois

Recherche d'emploi




il ya 5 ans et 3 mois

Recherche d'emploi




il ya 5 ans et 3 mois

Recherche d'emploi




il ya 5 ans et 5 mois

Recherche d'emploi




il ya 5 ans et 5 mois

Recherche d'emploi




il ya 5 ans et 5 mois

Recherche d'emploi




il ya 5 ans et 5 mois

Recherche d'emploi




il ya 5 ans et 5 mois

Recherche d'emploi




il ya 5 ans et 5 mois

Recherche d'emploi




il ya 5 ans et 5 mois

Recherche d'emploi




il ya 5 ans et 6 mois

Recherche d'emploi




il ya 5 ans et 7 mois

Recherche d'emploi




il ya 5 ans et 7 mois

Recherche d'emploi




il ya 5 ans et 7 mois

Recherche d'emploi




il ya 5 ans et 7 mois

Recherche d'emploi




il ya 5 ans et 7 mois

Recherche d'emploi




il ya 6 ans et 4 mois

Recherche d'emploi




il ya 6 ans et 4 mois

Recherche d'emploi




il ya 6 ans et 4 mois

Recherche d'emploi




il ya 7 ans et 6 mois

Recherche d'emploi




il ya 7 ans et 12 mois

Recherche d'emploi




il ya 8 ans et 2 mois

Recherche d'emploi




il y a 9 ans